The CajunCodeFest is a coding competition that focuses on transforming "data" into real-world solutions. Each year a new theme is selected for the challenge focus. This exciting event brings together innovative thinkers and programmers of all types: professional software developers, software designers, undergraduate and graduate students, educators, and entrepreneurs. In 2014, the CajunCodeFest was recogized for fostering innovation in the community by the local chamber of commerce.
Why should I participate?
• Free registration
• Win cash and prizes
• Network and collaborate with other professionals
• Learn and grow
• Showcase your skills
• Sponsor opportunities available!
Visit the CajunCodeFest website for more details.
Since 2012, this coding challenge has brought together students from across the region along with professional software developers, designers, innovators, health care leaders, educators, and entrepreneurs to build exciting new prototypes and tools for improved health care.  Winners have gone on to participate at the national Health Datapalooza competition.
CajunCodeFest 2015-16
In the 2015-16 competition, we collaborated with the Louisiana Public Health Institute in challenging teams to develop applications relevant to Diabetes use cases for population health analytics.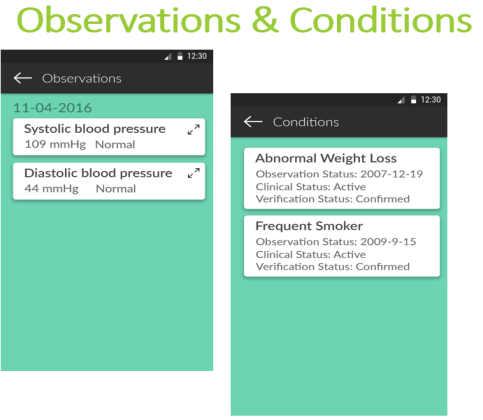 The apps leverage the Substitutable Medical Applications and Reusable Technology (SMART) and Fast Healthcare Interoperability Resources (FHIR) technologies. These technologies are open specifications that integrate applications with EHRs, portals, Health Information Exchanges, and other Health IT systems. The winning team of two professional coders and two graduate students developed a smart phone app that connects to an EHR and that enables a user to keep track of observations that were cataloged over a time span, conditions such as weight change, prescriptions and their tenure along with dosage, and activity levels. The app can make predictions of glucose levels based on activity levels.
For more information, please email us or visit www.cajuncodefest.org.